PROVO LODGE BENEVOLENT TRUST
Created in 1983 by Jack Canto, the Provo Lodge Benevolent Trust was established to provide assistance to the members of Provo Lodge and those in distress in our Lodge jurisdiction. The Trust principal is untouchable. The only amount available for distribution is the interest earned on the account each year.
Over the years, through devoted contributions to the Fund and careful management of its resources by the Trustees, the Benevolent Trust
has grown into a strong, dependable source of relief for Provo Lodge. The Benevolent Trust belongs to the members of Provo Lodge No. 849.
It is only successful when the members remember to support it with their contributions and donations.
The Trustees work hard to protect the integrity of the Trust Principal. Through careful investments in our stock portfolio, the
Trust Principal has been growing steadily for several years and has completely recovered from the Stock Market reversal in 2009.
But the real value in the Trust comes from the donations of the generous members of the Provo Lodge.
TRUSTEES
Trustees serve a 5 year term.
The following list notes when their term ends:
Scott Adams (April 2024)
Gary Davis (April 2025)
Dave Schiller (April 2026)
Nicole Adams (April 2022)
Kyle Allman (April 2023)
---
IN MEMORY OF RONALD LEE CANTO
Ron Canto passed away July 14, 2014. Ron's father, Jack Canto, was the driving force that created the Benevolent Trust. Ron always had a great pride in what the Trust was able to accomplish. His passing was sudden and unexpected and the members of the Lodge felt his loss and send their love to his wife, Juline, and his extended family.
IN MEMORY OF "CHRIS" THE BARBER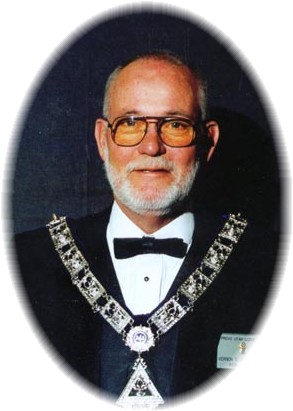 Vernon Eugene Christensen known to all as "Chris the Barber" passed away on September 8, 2008. A fixture in the Benevolent Trust and the Provo Elks Lodge, our "Chris" could be counted on to support the Trust at all times. As Chairman of the Trustees for many years, Chris was the "go-to" guy for anyone looking for assistance from the Trust. Always available at his barber shop, anyone could find a willing ear and a big heart by just stopping by to say "Hi". The Trustees send their deepest sympathy to Chris's family, his wife, Connie, and will miss him.
---